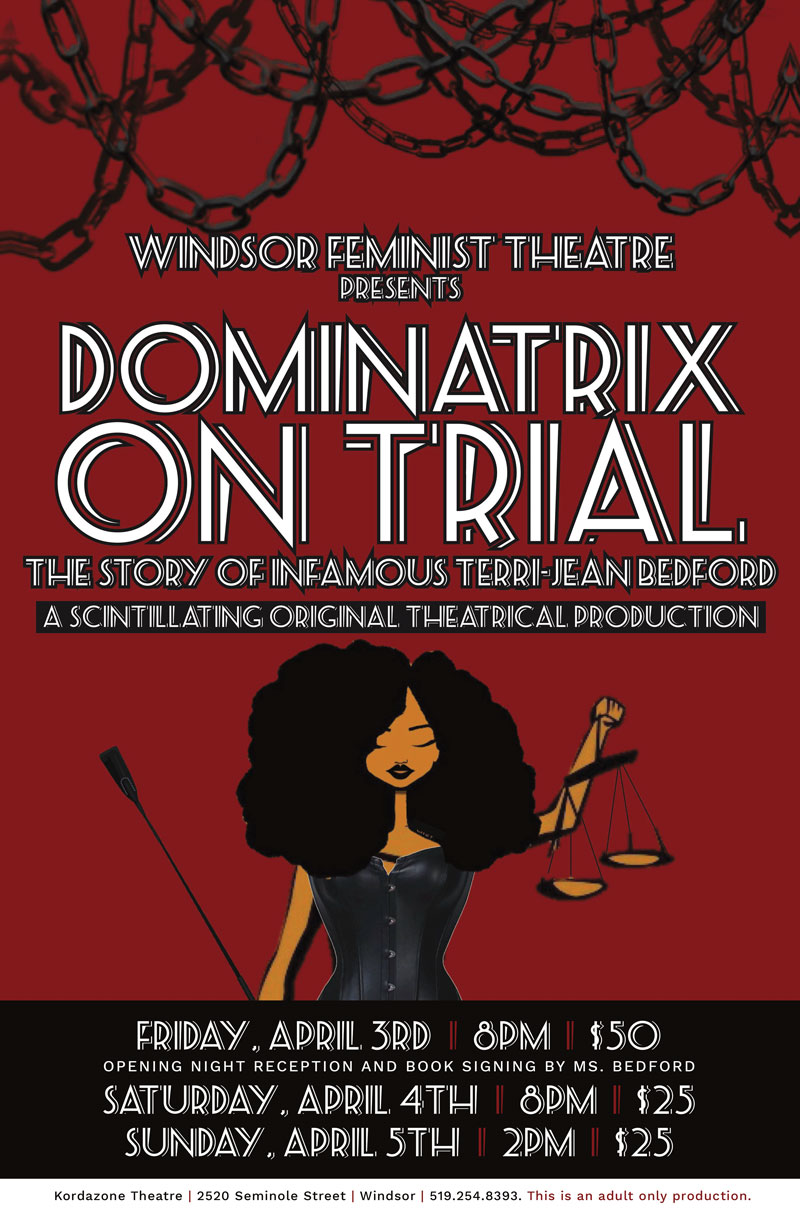 This production has been postponed due to the COVID-19 pandemic.
Terri-Jean Bedford has lived with international notoriety, pain, playful pleasure, scorn, victory and support.   Join her for the début of the theatrical adaptation of her sensational memoir DOMINATRIX ON TRIAL co-produced by WFT and starring the talented Kianna Porter portraying the woman also known as Madame de Sade.  A Windsor native, Terri-Jean's principled fight for safe work and freedom made it all the way to the Supreme Court of Canada and the headlines of all major national news.  Grab your feather dusters, bring your imagination and see her story come to life at Kordazone Theatre April 3, 4, 5.  This production is an adult only audience.
Your Opening Night ticket on April 3 includes VIP Reception hors d'oeuvres and bubbly with optional book sales and signing with Ms. Bedford, $50.