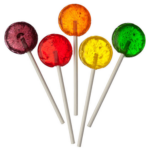 Welcome to the Lollipop Guild:
we're not suckers, we don't work for free!
            You are invited to attend the first official meeting of the Lollipop Guild, an association of professional artists and organizations of all stripes, striving to change our regional culture which believes that artists work for free, "because we love what we do."  Join us to help define the acceptable terms under which we will work, won't work, and prioritize the services we need.  We are open to suggestions, so please come in on the ground floor and help us effect a cultural change in our region.
Saturday, January 20th @ 3:30pm
Bloomfield House Black Box Theatre,
3735 King Street (S.T.A.G)
            Be sure to RSVP if you are interested in joining, but unable to make this meeting, and we can keep you in the loop!